Project 365 Days 71-77
March 12th – March 18th
This is my 2010 Project 365 – one photo per day for a year. My goal is to show no faces and try to focus on more challenging composition or landscapes/nature. Also? Point and shoot, baby. No f-stops here.
I never tire of shadow pictures or toddler running pictures. I love this one and then hubs pointed out how interesting the angle is because you can see both arms in the shadow, but only one of Spencer's arms.
And what do I like almost as much a shadow and running pictures? Slide pictures! This is at the playground at the neighborhood school. Spencer liked the playground ok, but loved the mulchy wood chips.
A little light reading after breakfast.
Spencer finally discovered the little stand in the corner at the bottom of the stairs. I tried to keep him away, but he kept taking the candles, sniffing them and saying, "Ahhh, Lishus." (lishus = delicious)
This picture is equal parts embarrassing and awesome. I think we have a little Nick Jr problem.
Sneak attack! Really Spencer was just "helping" in the garden, but I adore how ominous this picture turned out. Beware of toddlers bearing shovels.
Spencer loves his dinosaur puzzle; I love the way his little feet stick out when he plays with the puzzle on his lap.
I'm also linked at: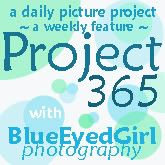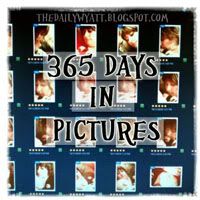 Tags: project365