Project 365 Days 78-84
March 19th – March 25th
This is my 2010 Project 365 – one photo per day for a year. My goal is to show no faces and try to focus on more challenging composition or landscapes/nature. Also? Point and shoot, baby. No f-stops here.
Spencer watching the action as Dad and Grandpa worked on fixing the sprinklers.
Let me out in the pouring rain! I got my boots on! This is the last picture of the group I used for the last wordless wednesday post, he was just running from door to door trying to get someone to let him outside. Also – see how he can reach the deadbolt? He locked me out the other day, good thing we have a spare key…
Playing in the backyard. Colds kept us housebound and in stripey pants.
Drove Spencer around town in an attempt to make him nap. It failed, but the view was pretty.
He's pretty pleased with himself for standing all of the puzzle pieces on their ends. We have been stuck inside due to rain and illness for about a week at this point and this is about as entertaining as it gets.
Plants need water even in the rain. Obviously.
Balance beam! Perfect 10! Also? WE LEFT THE HOUSE! The fresh air was confusing and disorienting, but we survived.
That is my project365 week, not our most exciting. I'm also linked at: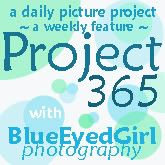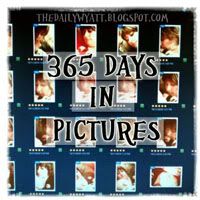 Tags: project365