Weighing In
I'm participating in a weight loss challenge over the next 8 weeks. I have mixed feelings about it, but need to get my butt in gear. Taking the before pictures was sobering to say the least. I'll spare you the gory details. Last year, I lost 30 pounds and I have kept most of it off, but I feel myself creeping back up to somewhere I wouldn't like to be. When I am feeling overly ambitious, I tell myself that I am going to lose 20 pounds in the next two months; in all practicality, I'd be pretty pleased with 15.
I thought a lot about if I wanted to follow a dietary plan for the next two months. I looked at paleo, 4 hour body, grain free, low carb, low fat, clean eating and then my head started spinning. I even looked at Dukan but stopped when it seemed that the first 10 days were literally only protein. I think I am going to take it easy on myself and start with the low hanging fruit, so to speak.I'm just going to start the first week or two, counting calories and cutting out junk food, candy, dessert and (most) alcohol. I've already been off soda (diet and regular) for a week, so that's a start.
My thinking is that the first 10 pounds or so normally aren't impossible to get off when you've been eating poorly and slacking on the exercise front. If I am wrong, I might look at some more significant dietary changes. If I am right, I'll wait until i start to plateau a bit and then maybe try cutting out grains or dairy.
I don't know.  I hesitate to even post this, but my hope is that it will keep me accountable. I thought about starting a super secret weight loss blog, but I couldn't think of a good name and the idea of maintaining a separate online identity is exhausting. I'll need that energy for working out. I started a weight loss pin board if anyone wants to follow along. Not sure what will be one there yet, but no thinspiration, that's for sure.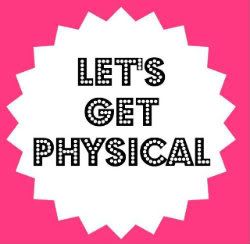 *there is no way I could do strict paleo. If I gave up dairy, grains and beans AND most high sugar fruit, I would have almost nothing left to eat that I enjoy
**basically paleo with legumes, but no high sugar fruits at all, except for a cheat day where anything goes